It's the little things that make a big difference
Here at Real Seal we believe that it's the little things that make a big difference when it comes to a long lasting and great looking sealcoat job. We spend great abounts of time and detail cleaning the lot and doing a final examination to ensure the hot tar and sealer has a clean surface in which to adhere.
We edge the lot with a 36″ edging brush, and spay the lot with two coats of sealer (Upper Midwest's commercial grade "Pitch Black" sealer). Real Seal is a company that does the little things above the beyond to exceed your expectations.
Crack Maintenance and Repair
#1 – Crack Routing
The proper way to seal a crack is to cut the crack open to 1/2 inch wide by 1/2 inch deep, called "routing". By doing this you allow for the proper amount of tar into the crack in order to hold up to our harsh Minnesota winters.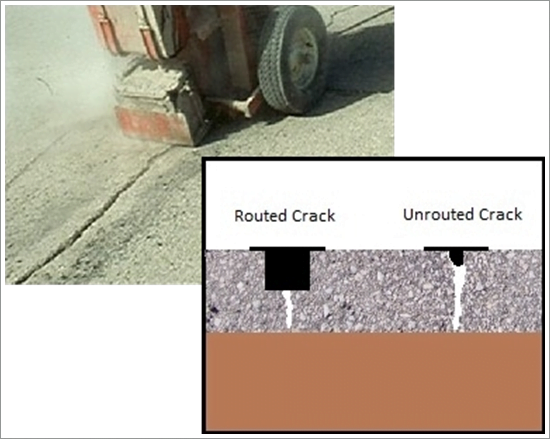 #2 – Sweep Cleaning
Cracks are swept clean and blown free of debris. This allows maximum penetration and adherence of the hot tar crack filler as possible.
Hot Tar Crack Filling
Cracks are inspected and thoroughly cleaned, routing when necessary. Hot tar is then carefully applied to every prepared crack in order to ensure proper adhesion and lasting results.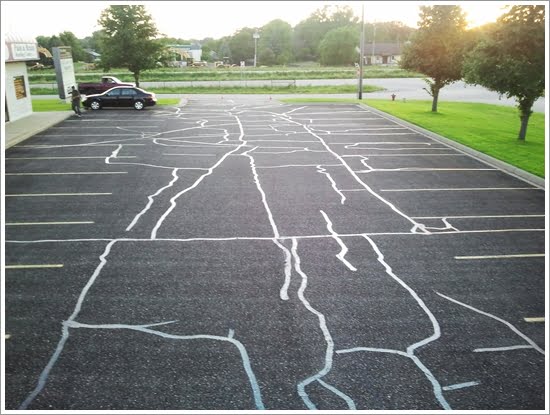 Asphalt / Pot Hole Patching
When water, snow and ice seeps into the pavement, then refreezes, the asphalt heaves up, causing cracks and deterioration. Let Real Seal repair and patch them for you!
Edging
You'll notice in the commercial photo gallery that all the edges are neatly done. There are no sloppy edges. There are many factors that can make or break the final turnout and neatness of your property. We do not rush and no short-cuts are taken when it comes to cutting in the edges of a parking lot.
The Sealcoating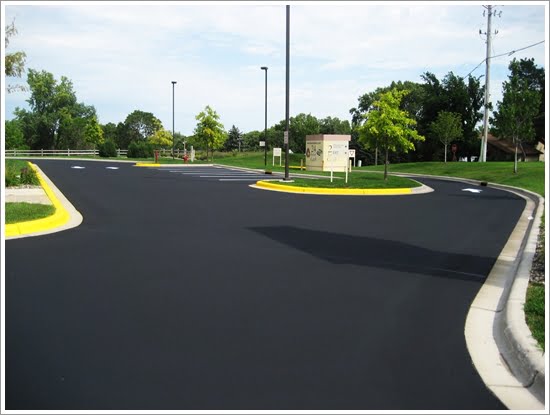 At Real Seal we pride ourselves on giving you a quality job. We really hand-apply our sealer which gives you the long lasting protection you deserve. We apply two separate coats of sealer, letting the first coat dry completely before applying a beautiful second coat. This on top of our heavy duty sealer with latex additives and added sand to increase durability of our environmentally-friendly asphalt emulsion commercial sealer provided by Midwest Sealcoat Manufacturing.